Read Time:
1 Minute, 30 Second
Google is the gift that keeps on giving… if you know how to use it. Sure, we can all do basic searches, use the tools to help us refine those searches, and even find scholarly articles from years ago. But did you know Google offers free certifications to use their tools and services?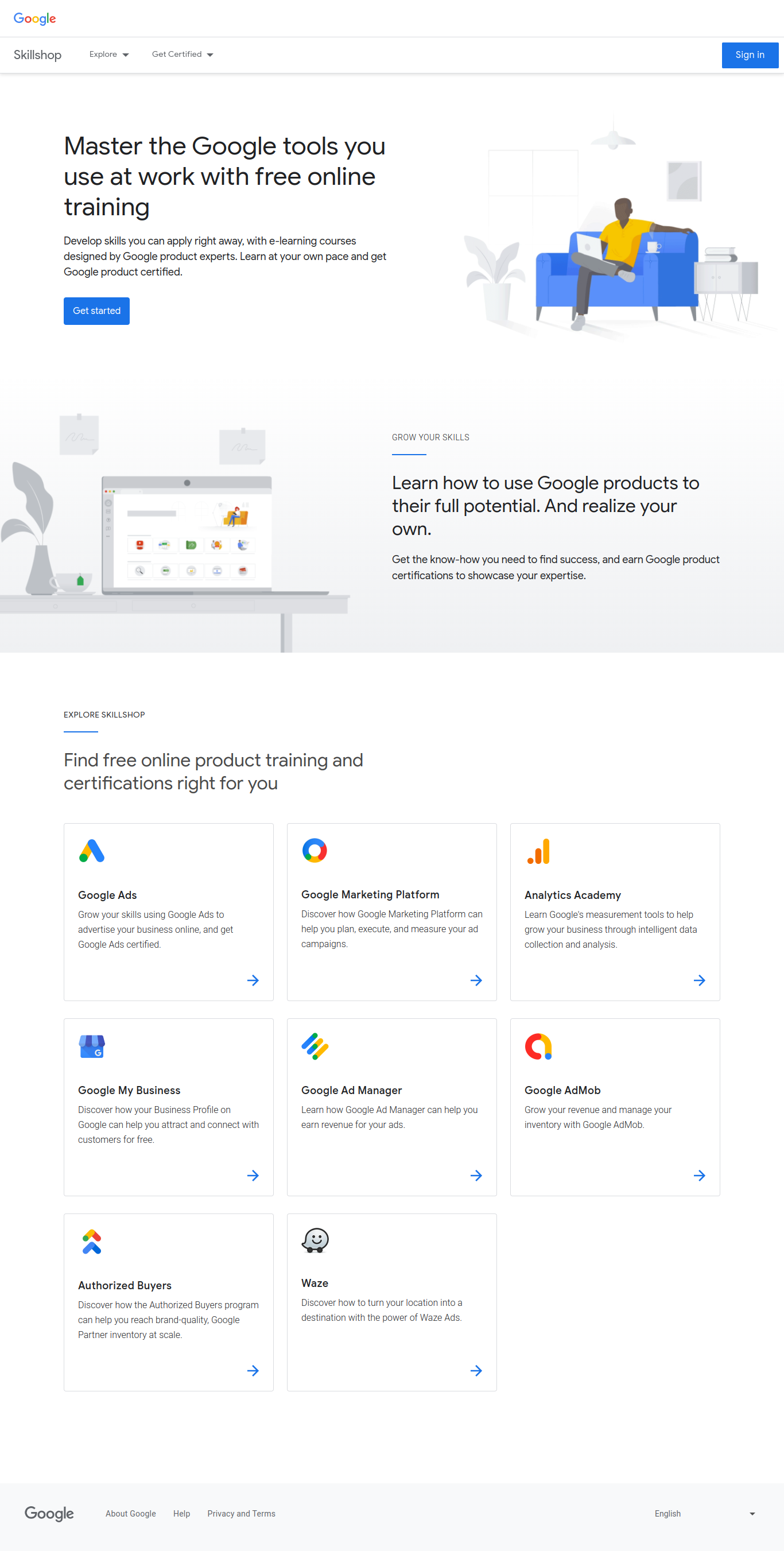 Google Skillshop
Google Skillshop is a one-stop-shop where you can learn about how to run ads, how to track ads, use analytics, and even how to make your business more marketable on Waze.
You simply choose a pathway, and start learning. For example, if you wanted to know more about their Marketing Platform, you could start there.
Then choose which area you want to dig into, like Campaign Manager.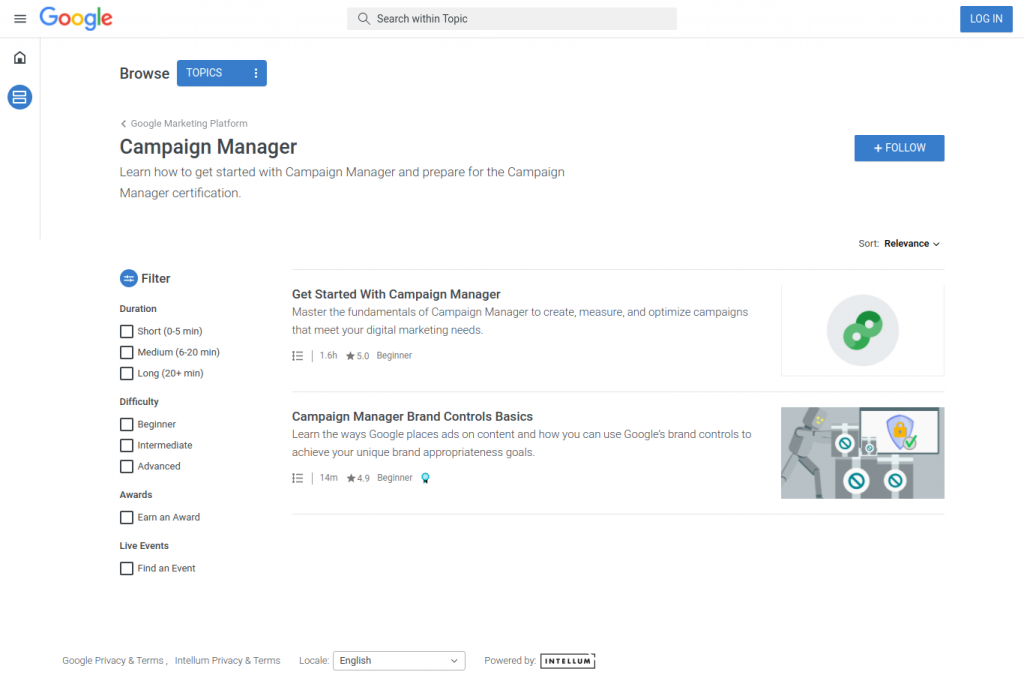 Google will also give you quizzes to earn your certification. Trust me, they can be tough, which is why these certifications hold so much weight with future and/or current employers.
The classes use lots of learning techniques so it isn't all reading or watching videos.
And even if you don't using what you learned in an everyday setting, you'll have an idea of how to better work with your coworkers, how to explain concepts to your clients, and how to better interview candidates if you're starting  small business.
Pros
You receive high-quality, engaging education for free and a certification that can help you advance in current or future jobs.The classes are all online and you take them at your own pace.
Cons
The site can be a bit difficult to navigate. They've gone through several iterations over the years, but my advice is, if you start a course, bookmark it so that it's easy for you to find again. Or when in doubt search "Google Skillshop" and find your way back to it.